Wireless Alarms
We must confess that at GuardHome we are biased because we prefer and therefore only install wireless alarm systems.
"Wireless" means that...
There is no mess or channeling into walls when your alarm is fitted so there is no redecorating to do.
Each sensor can be fitted in the most suitable position rather than where the wiring requirements dictates - and that makes the sensor more effective.
It is easy to change your systems or add other sensors to it. You own the hardware outright, so we will even quote to move your system to a new address when you move!
It is possible to fit alarms and sensors were wired alarms are impractical. For example, listed building and outbuildings can be catered for.
Wireless key fobs can be used instead of having to key in numbers to a keypad - simple and easy every time.
Just call 0844 669 8655 local rates apply or to email click here .
Pet friendly
Our alarms are "pet friendly". In other words the alarm can be set while your poet is at home.    The sensors are set so that they not triggered by small bodies.
and your cat or other small household pets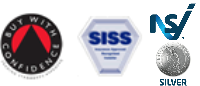 Protect your home
Most homes are poorly protected against burglaries. If you strengthen your security and make it obvious your will greatly reduce your chances of being burgled. Physical security is essential but alarms and CCTV are powerful deterrents. When we carry out a survey we consider all aspects of your security and are able to advise on [...]

Protect your business
Unprotected business premises are often high risk targets.  Alarms  and CCTV reduce the risks significantly. Fire is another risk. Fire detection and alarm systems can save lives and property. When we carry out a survey we consider all aspects of your security and are able to advise on how best to improve it. General points [...]

Ongoing Care
Our well-designed and installed systems are trouble free almost all the time – helped by regular maintenance. Don't let unregulated installers into your home or business – there is nothing to say they aren't criminals. Under our maintenance agreement you have 24/7 365 access to an emergency help line. Whatever time of the hour or [...]